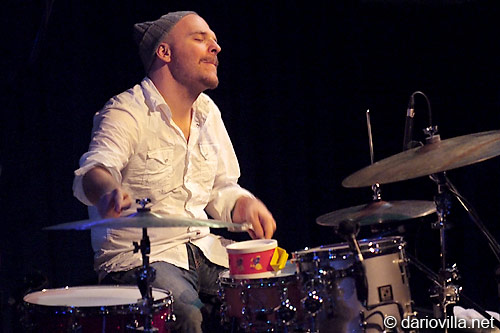 15 Apr

Dave King

David King è un batterista e compositore di Minneapolis Minnesota.

È famoso per essere il fondatore di gruppi jazz acclamati: The Bad Plus and Happy Apple.
Oltre ad essere membro della Junk Magic di Craig Taborn, ha registrato e si è esibito con Bill Frisell, Dewey Redman, Joshua Redman, Jeff Beck, Tim Berna, David Torn, Hank Roberts, Bill Carrothers, Meat Beat Manifesto, Django Bates, Dead Prez, Stivali Riley, Kurt Rosenwinkle, Joe Lovano, Anthony Cox, Tchad Blake e il Dance Group di Mark Morris, tra gli altri.